Parents' Night Out with Aurora and Habitot
Play's the Thing!
Parents! Enjoy an evening of live theatre at Aurora while your children ages 2-7 enjoy an evening of play at Habitot Children's Museum - just two blocks away.
Take advantage of this special offer for Habitot's Parents' Night Out and save on your theatre tickets! Habitot enrollments are just $39 (additional siblings $29 each), and parents receive $10 off each ticket to
Luna Gale
on September 22 or
The Royale
on November 17. Just mention the code HABITOT10 when ordering.
Register for both dates and save even more! You'll receive $15 off each theatre ticket with the code PARENTPACK15.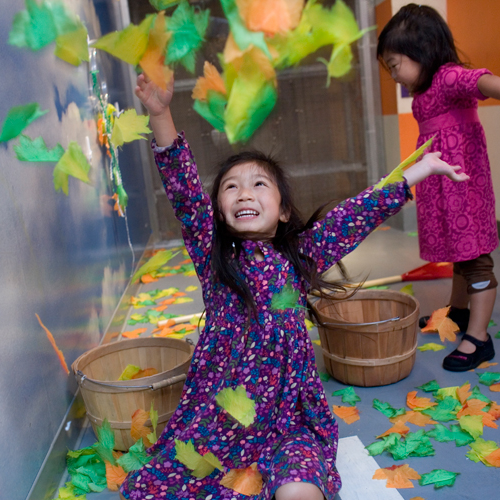 Habitot Children's Museum
is a hands-on discovery museum for young children. Costumes and props for imaginary play, water and wind for science explorations, paint and clay in the Art Studio, face painting, pretend grocery shopping, crawling through the Wiggle Wall and more will keep little ones busy for hours. Supervised 1:6, Parents' Night Out events run from 5:30 - 9:30 pm or until 20 minutes after the play is over. Cheese pizza dinner included in the fee. Questions for Habitot? Please call
510.647.1111
x14
Luna Gale
by award-winning playwright Rebecca Gilman centers on Caroline, a passionate social worker fighting to save an infant from a dangerous home situation. Called "smart and absorbing" by
The New York Times
and "not to be missed" by
The Hollywood Reporter
, Gilman's latest play is both impactful and hopeful.
or call 510.843.4822
The Royale
by Marco Ramirez -- a writer on the hit series
Orange is the New Black
-- is the story of an African-American boxer in 1905 who is ready to take on both the current heavyweight champion and the entrenched discrimination of the Jim Crow era. But is America ready for him?
or call 510.843.4822
Save $10 on each theatre ticket to one show with the code HABITOT10; or save $15 on each ticket to two shows with the code PARENTPACK15!